We are excited to announce the launch of our new app.
Our app can provide guidance based on your symptoms, and flag all the appropriate healthcare services near you. The app is designed to provide fast, easy support, when and where you need it.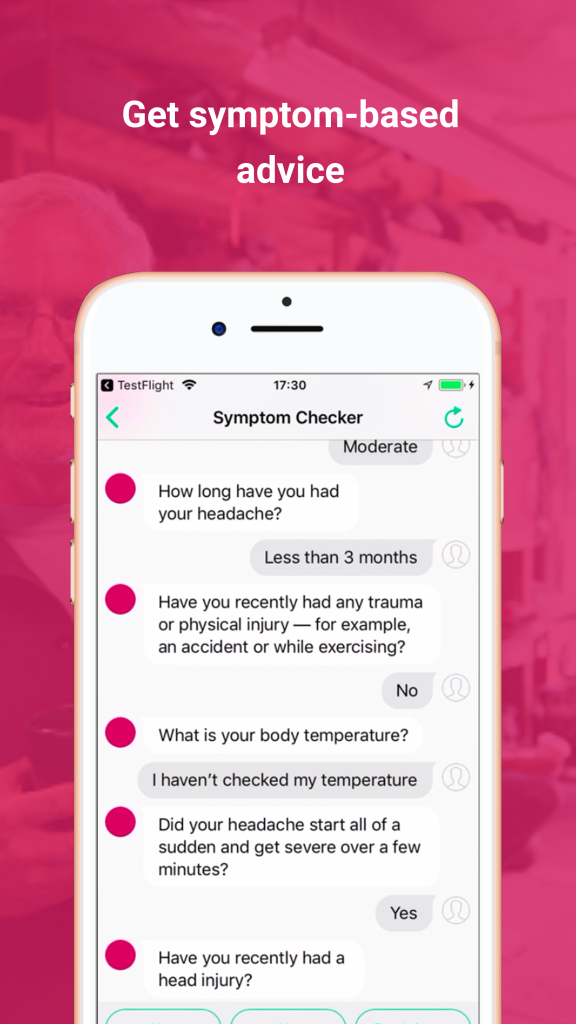 Symptom checker is fast and easy to use. Just answer a few questions from our bot, and find suggestions for the best healthcare services available to you.
Open Symptom Checker in the app
Tell our bot a little about yourself
Enter your symptoms
Answer a few questions about your symptoms
Receive healthcare suggestions based on your particular issue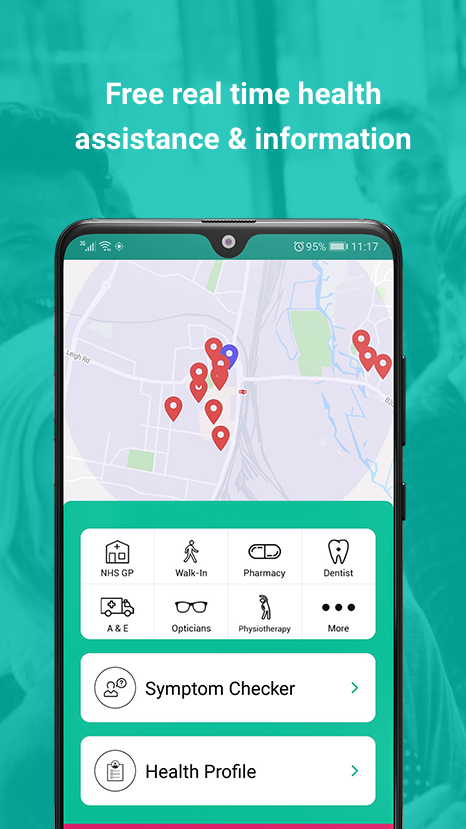 The DocHQ app can also help find healthcare services near you, at any time.
If you need to find the nearest GP, pharmacy, dentist, walk in, or A&E, the app will provide you with details of where the services are located.
So whether you're staying with friends, doing the school run or out on a rainy afternoon at a football match, all the healthcare services you'd need are a quick tap away.
Available to download on the App Store and Google Play now.
To keep up with our latest app updates, sign up now
DocHQ Ltd is a Health Tech company improving choices. We help you connect efficiently to health support and advice whether you are at home, work or travelling. See our website for our services or call us on 0330 088 0645.