Staying healthy on a budget can be difficult. From nutrition to physical fitness to medicines, there's lots of things you can spend money on.
To help make it easy for you, we've got discounts on all the high street brand names. So whether it's 3 for 2 on the skin care range at Body Shop, or 54% off orders at Multi-vitamins or 3 free boxes at Graze, we've got you covered.
How can you access discounts?
1. Open the DocHQ app. If you haven't downloaded it, find it on the App store and Google Play.
2. Click on the Discounts Tab
3. Click on Get Discount to start your redeeming the offers.
To read more about our app, click here.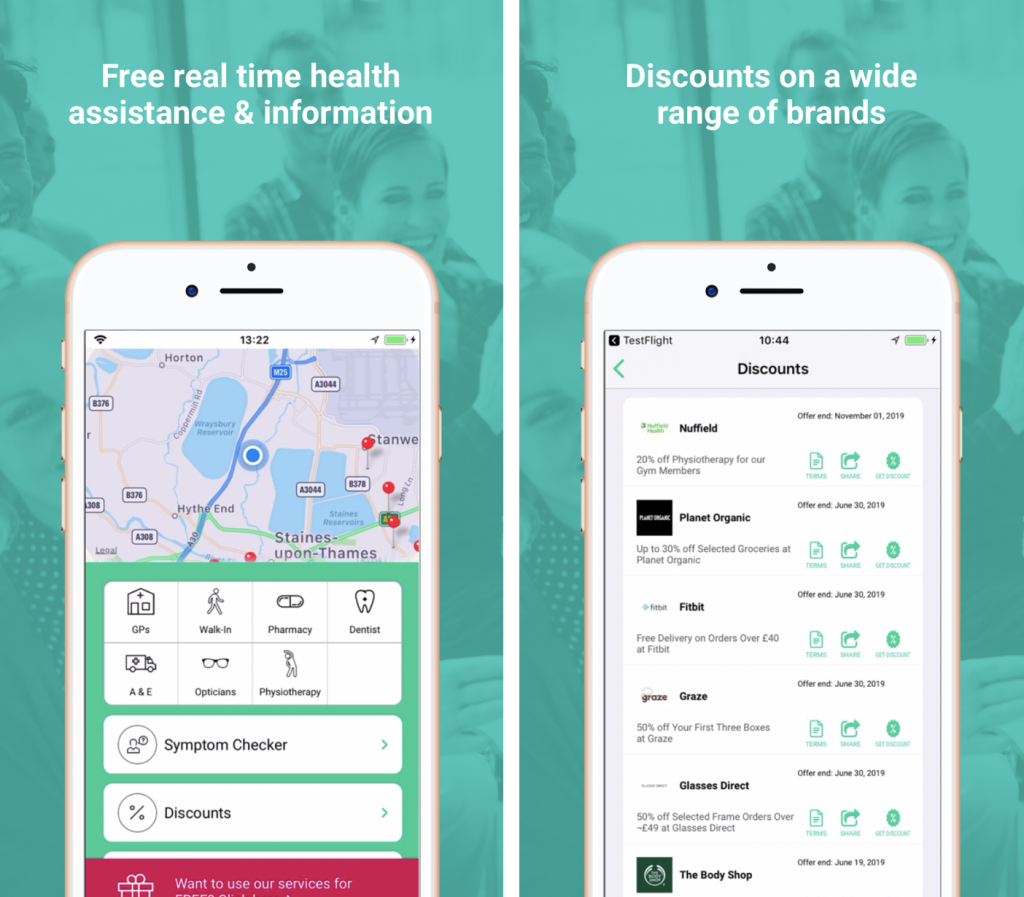 What's coming next?
We're working on a whole range of features we'll be rolling out soon. Some of them are:
Saving your favourite healthcare organisations
Calculating your biological age
Mental health quizzes and tips
Follow us on our social media or sign up here to receive product updates.
---
DocHQ Ltd is a Health Tech company improving choices. We help you connect efficiently to health support and advice whether you are at home, work or travelling. See our website for our services or call us on 0330 088 0645.