"Momma I'm so sorry I'm not sober anymore
Daddy please forgive me for the drinks spilled on the floor
To the ones that never left me, we've been down this road before
I'm so sorry, I'm not sober anymore."
It seems only fitting that we should start with these powerful and honest lyrics, by Demi Lovato for this blog. Are they a cry for help? Recognition of her past? Or a sign of the realisation that this is very much her present?
The news broke over the summer that Demi Lovato had relapsed, again. I can imagine some of you now, rolling your eyes as you read this as according to the media she is weak and it was her choice to relapse. Mental health is by no means a choice, if it was, I'm 100% certain those who suffer would chose to feel better. I mean, wouldn't you? Unfortunately, the stigma surrounding mental health nowadays is becoming increasingly more negative and it needs to stop.
Demi Lovato is a pop sensation with an impressive vocal range and relatable song lyrics, but did you know, she is also a business woman and mental health advocate? I think it's easy to forget just how much stars do nowadays — whether they are an actor, singer, comedian, they always seem to have other projects running alongside them. Do we ever stop to really think about the real life struggles they are dealing with when the cameras aren't rolling?
Demi has openly spoken about her battles with an eating disorder, substance misuse, Bipolar disorder and self-harm, but has always seemingly 'dealt with it', or so the glossy magazines would like you to think. This bright shiny star doesn't suffer at all, right? Wrong! After all, she is 'only human' as she sings in her song 'Sober' released in July.
I believe the problem with the media is that there is no hesitation in what is printed as long as it will sell. I know, we can't really blame them, they need to make money, but society seems to love a good story about how stars are battling personal demons. Why are we so interested in reading what the media has to say about their lives and is it really the truth or is it what the media want us to think is the real story?
Luckily, for Demi, her family, her friends, her fans, she didn't stay silent and wanted the truth to be known. She shouted, she cried, she did what she did best, she wrote a song allowing everyone to hear that her 'past' struggles were indeed, still very much real and present. Not everyone wants to speak out though, for one reason or another, some people don't feel they can and I believe that's partly down to the stigma and discrimination that comes with being brave enough to raise your voice about your illness.
Living in the spotlight undoubtedly comes with many privileges and perks, but it is bound to come with many setbacks that can lead suffers back to where they began. Unfortunately, as a society we're apparently unable to meet them there and help them with the recovery process. We seem to have no patience when it comes to stars having bad days, or anyone for that matter
There is a lot you don't know about someone, whoever they may be, famous or not. In the end, you'll only see what people want you to see. Mental health doesn't have to stop you from living your daily life, it doesn't have to stop you from showing up to the party, work, gym. It's inside, an illness and sometimes invisibles to outsiders.
According to mentalhealth.org.uk, one in four people will experience a mental health problem in their lifetime, which equates to 450 million people worldwide and depression affects around 1 in 12 of the whole population.
Currently the stigma surrounding Mental Health is creating barriers for those suffering from being able to live their life, speak out or seek the right support that they deserve. Stigma can often lead to discrimination, which can have some harmful effects for those on the receiving end. These effects include: bullying, physical violence or harassment, fewer opportunities at work, school or social activities or reluctance to seek help or treatment.
The tide is changing, for the better in our society, albeit it slowly. From the Duke and Duchess of Cambridge along with Prince Harry recently started their 'Heads Together' campaign to tackle the stigma and change the conversation on mental health. The mental health charity Mind signed a deal with the English Football League that will see its name appear on every players shirts for all 72 clubs in the football league. These two high profile campaigns alone are health to stem the growth of the stigma, the change the conversation, but more needs to be done
Below are three ways to help cope with the side effects of mental health stigma:
Get treatment
Don't let the fear of what others may think of you stop you from speaking out and obtaining the support you need. Treatment can help with identifying the cause of the illness and in turn help with reducing your symptoms, ultimately helping to improve your work and personal life.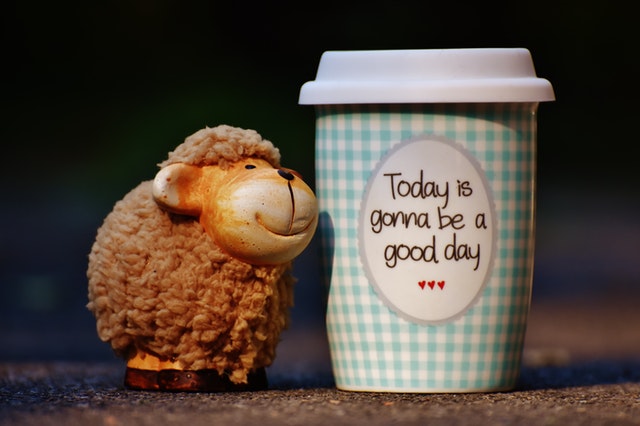 Don't isolate yourself
Isolating yourself may minimise the risk of becoming subject to stigma and discrimination, but it won't make the problem disappear. Trust in those around you, family, friends, work colleagues and accept their support when it's offered.
Speak out against Stigma
Encourage others who may also be experience negative attitudes towards their mental health to seek the help they need. Express your opinions online, in forums to help educate those with the negative views the illness and to raise awareness of mental health.
If you have been affected by anything mentioned in this blog please speak to a GP or contact us at DocHQ 
For more information on Mental Health and when you can get involved with awareness days visit:
You may be interested in the following topics: a little praise, the importance of sleep, signs of poor mental health, take time to take a break, how what we eat effects the rest of our body.
---
DocHQ Ltd is a Health Tech company improving choices. We help you connect efficiently to health support and advice whether you are at home, work or travelling. See our website for our services or call us on 0330 088 0645.